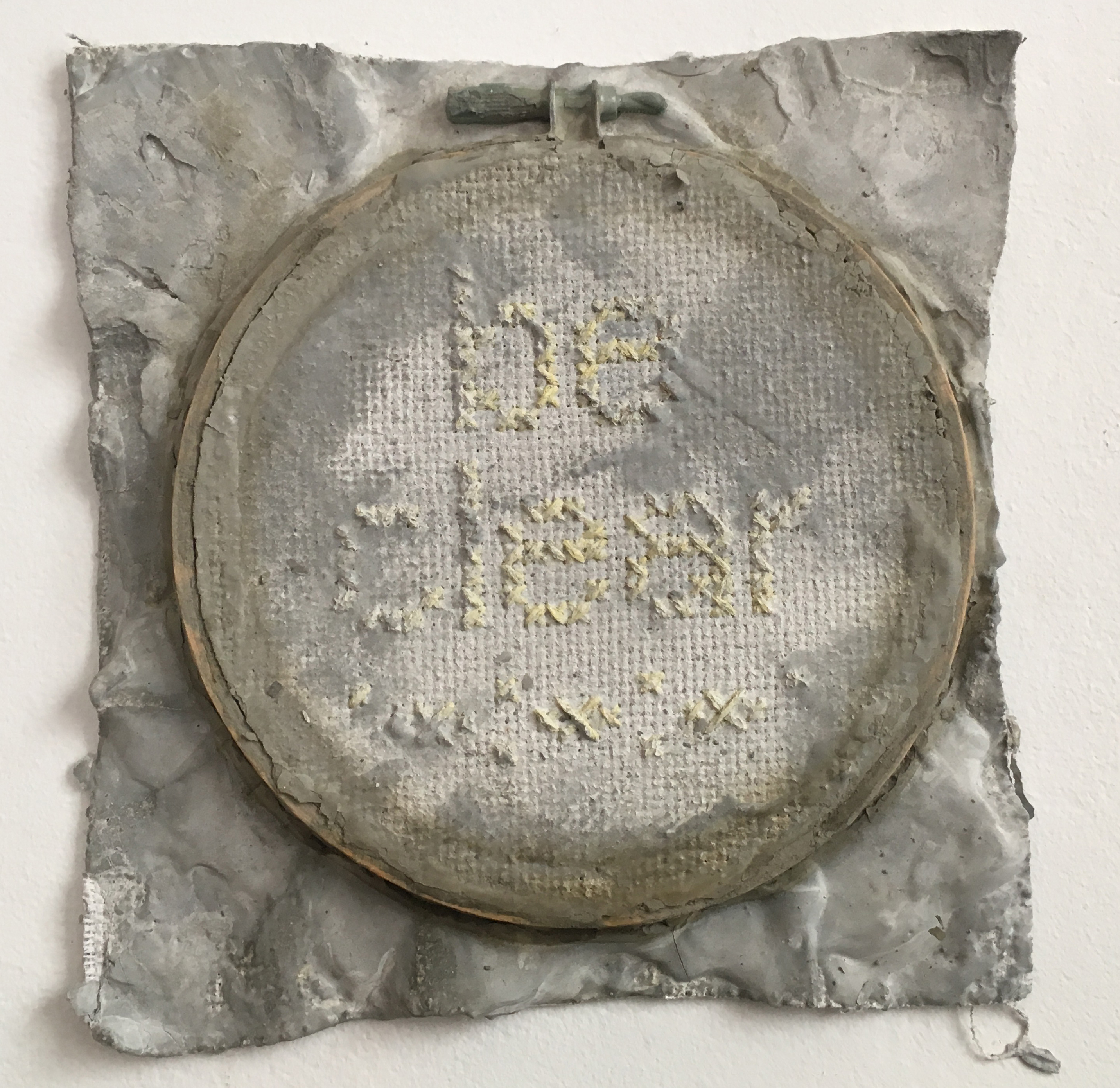 Our surroundings don't leave us even when we walk away.
The shadows of thresholds we've passed through still shape the spaces we call home now. Through constructed, mixed-media tensions, my work considers these elusive, yet ever-present borders that define both our physical spaces and the boundaries we carry within. Through gathered and stitched fragments throughout my work, I ask what separates mine from yours…or ours from theirs? Soft or rough, warm or barren, all surfaces are chosen to illicit a sense of touch and address our complex negotiations with our nature and "owned" space.
There has been so much worth letting go of in recent years, yet I still feel an atmospheric pull to try and tie the air back together, to create a sense of woven grounding where I am. What's the value of drawing lines between things? How do we reconcile our need for space with our need for boundaries?
Consumed by distractions and environmental losses, we are missing the subtle, comforting details around us. Our reaches are exceeding our grasp. Left not knowing how to savor where we are, my work attempts to hold space and give us a collective moment to breathe.
2/2022
(c) Stacy Isenbarger 2022