BASK collective
A exploratory interdisciplinary project active from
2013-16 in Moscow, Idaho.

BASK's founding members inclued
Belle Baggs (dance)
Alexandra Teague (poetry)
Stacy Isenbarger (visual art) &
Kristin Elgersma (piano).

All who participated in various performances and workshops became welcome members of the collective.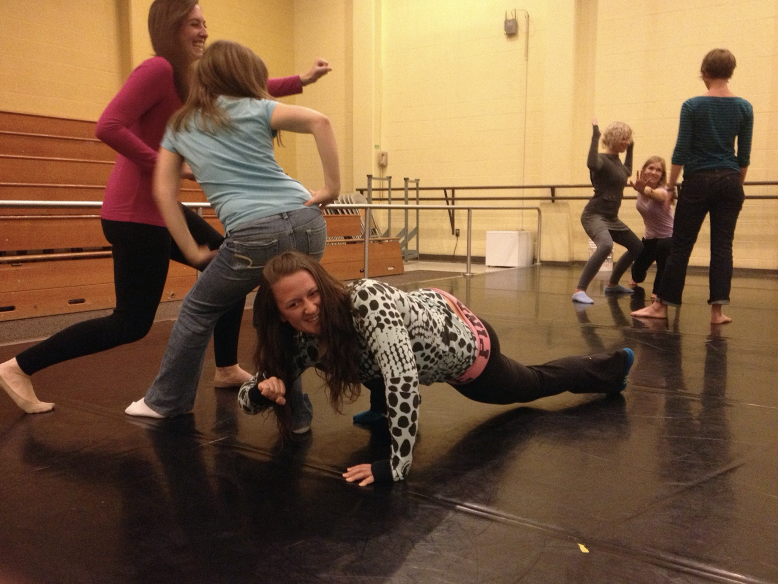 "Blank lines do not say nothing."
-Anne Carson
A portion of the "Play Like A Girl"
performance notes
published in
Alaska Quarterly Review
special feature:
OUT OF BOUNDS
,
Winter 2014.
layout design:
Stacy Isenbarger
Play Like a Girl
May 2014
Play Like a Girl was
a collaborative music/dance/visual art/poetry project; the primary goal of which was to create a space to explore issues for women (and allies) in the arts—focusing on social projections on women, the ways women artists project themselves, and these projections' broader social relevance. This project began with the usually denigrating phrase "play like a girl," and sought to explore and reclaim it.
The founding members of the BASK Collective developed a series of performance vignettes through their own creative explorations and workshops with University of Idaho students.
They were also pleased to be premiere "Play Like a Girl," a commissioned work by major American composer
Eve Beglarian
.
Play Like a Girl program
Musculus Monstruosus
︎Rules of the Game
She Wanted to Dance But Did Not Dance
Play Like a Girl
︎interlude: Deaf Eyes
Projections

Rules of the Game (Headspace Version)
You wanted to dance but you did not dance.
Kazim Ali

You tell yourself: this isn't good yet. Wait. Like a parade
at the corner before it moves—all barricades and restless
floats that only roll. You will let yourself down. You'll fade

like cheap dye in hair (and you're not 19, for god's sake—
not a girl playing what-will-she-be?). You can't show the mess
in your head. It isn't good yet. It's a homecoming parade

without a game. Or a game you're losing. All fumbles, late
arrivals to your own body's plays. It's more historionics
than art, like a first tattoo. Roll down your sleeves. It'll fade,

whatever you make. Or it won't. You'll be that mosaic made
at summer camp: glued-on split peas and mirrors: a trick
of a fern in the rain—the one your mother used to parade

out to show people. Isn't she good? You'll be the girl who lay
in the snow without moving her arms into wings, hopeless
as slush. You'll let yourself down. It's the message on fail-

safe and playback and loop. What you've made, can make
of your body and mind are too ruled. Or rule-less. Ruthless
as wind in the crepe-paper flowers at the winter parade—
how you tell yourself Don't move, and no one else sees you fail.

- Alexandra Teague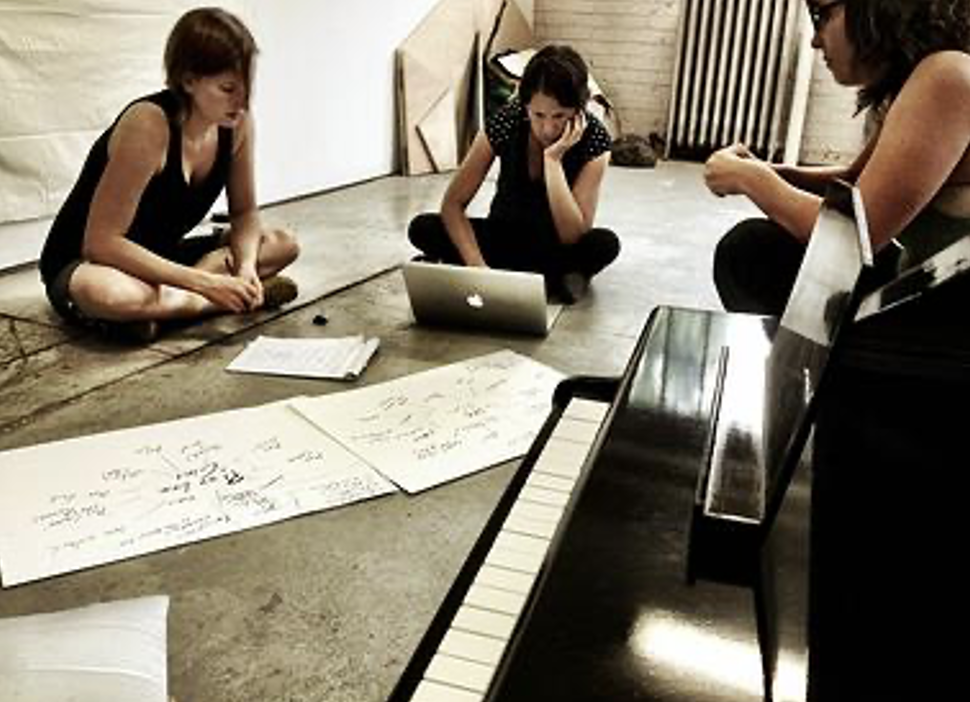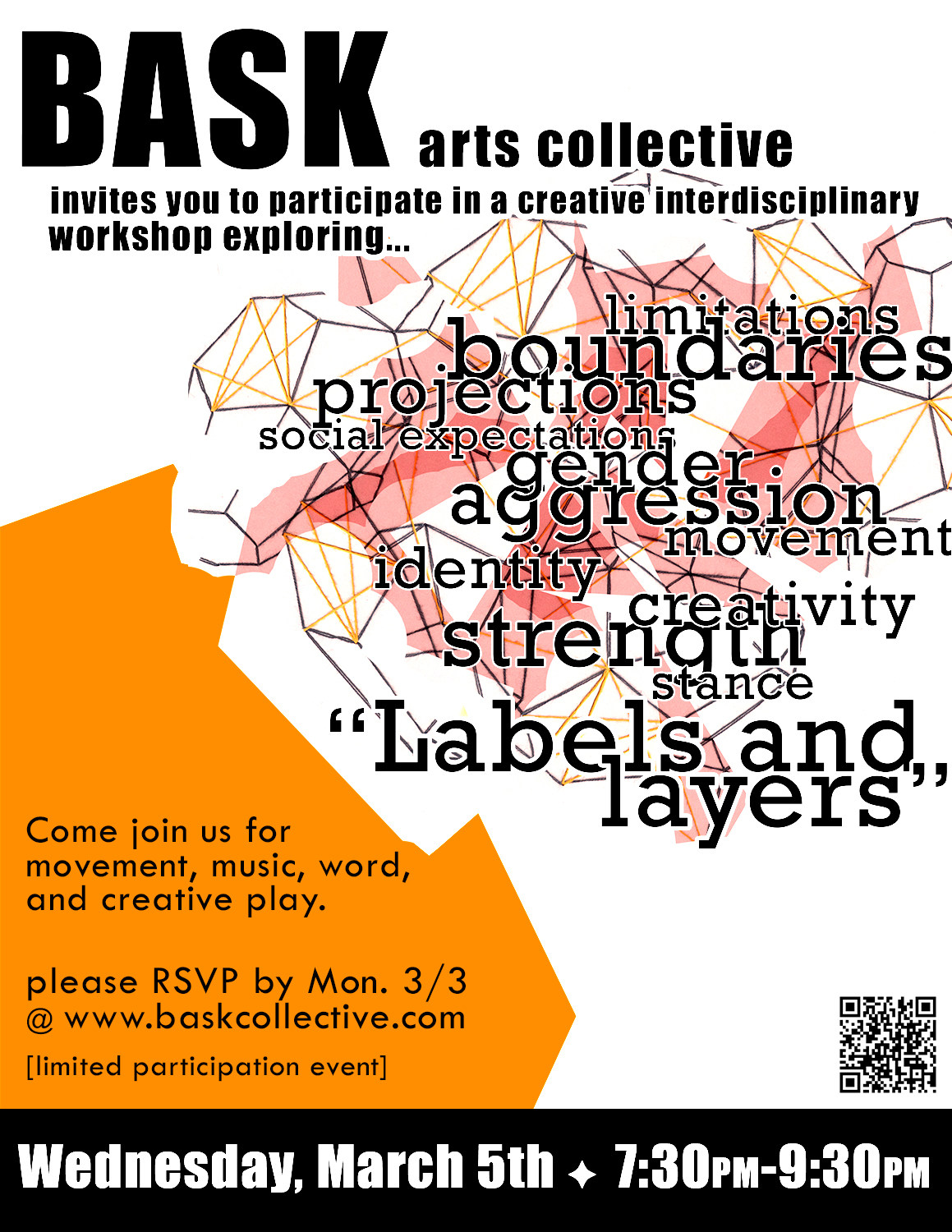 Images from Labels and Layers, one of BASK's varios workshops, on 3.3.14 at the Ridenbaugh Gallery at the University of Idaho.