artworks created in conversation with Penny Morgan, Professor Emeritis of Fire Ecology & Forest Ecology at the University of Idaho, made possible through the "Visualizing Science" VIP Grant Project.
"lines drawn by our own interpretations and interventions
fill. permeate."
- from hand-stitched words in curtain in
to find (in) words
installation
In Exhibtion:

to find (in) words


Prichard Gallery, Moscow, Idaho,
2017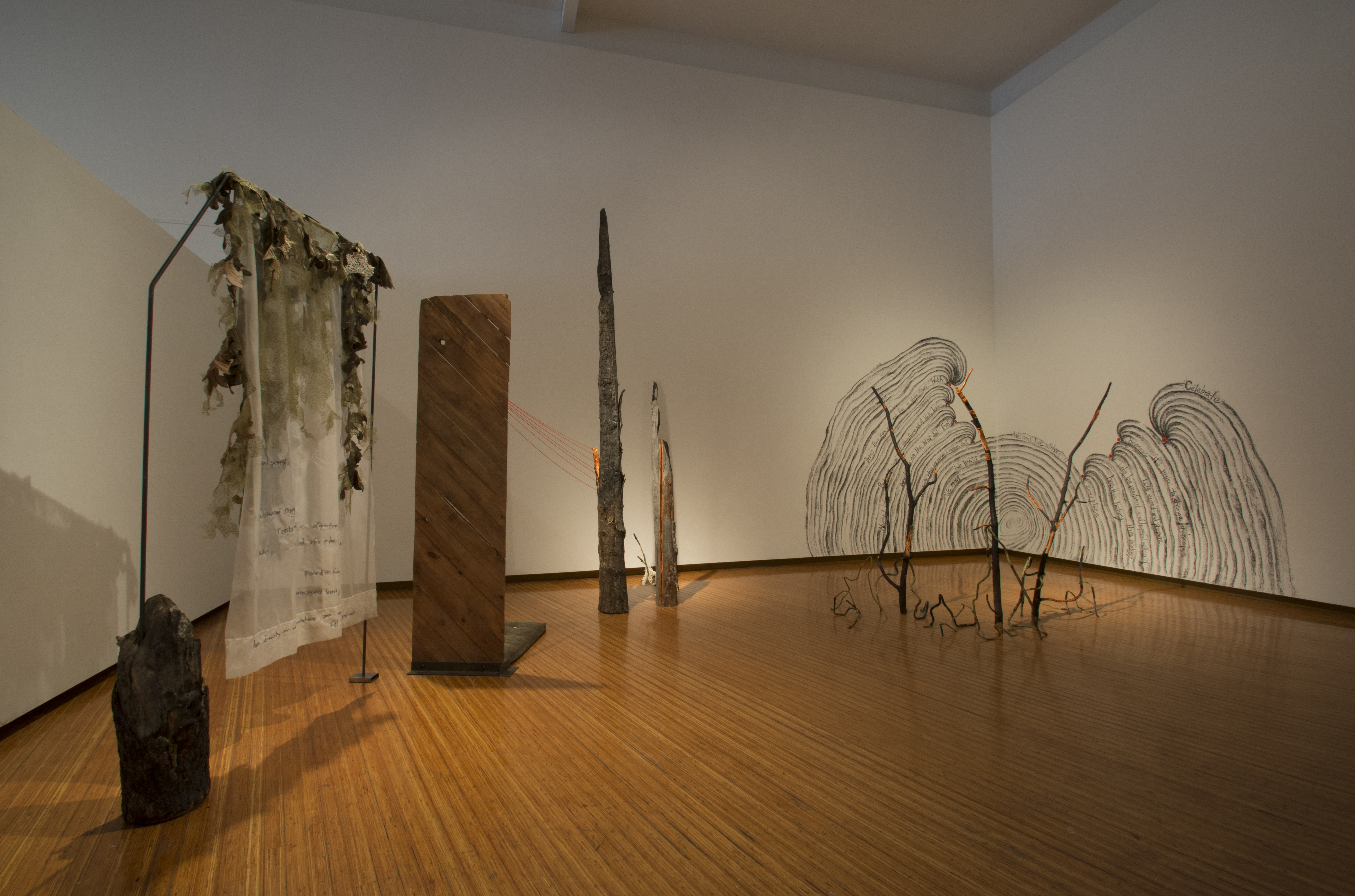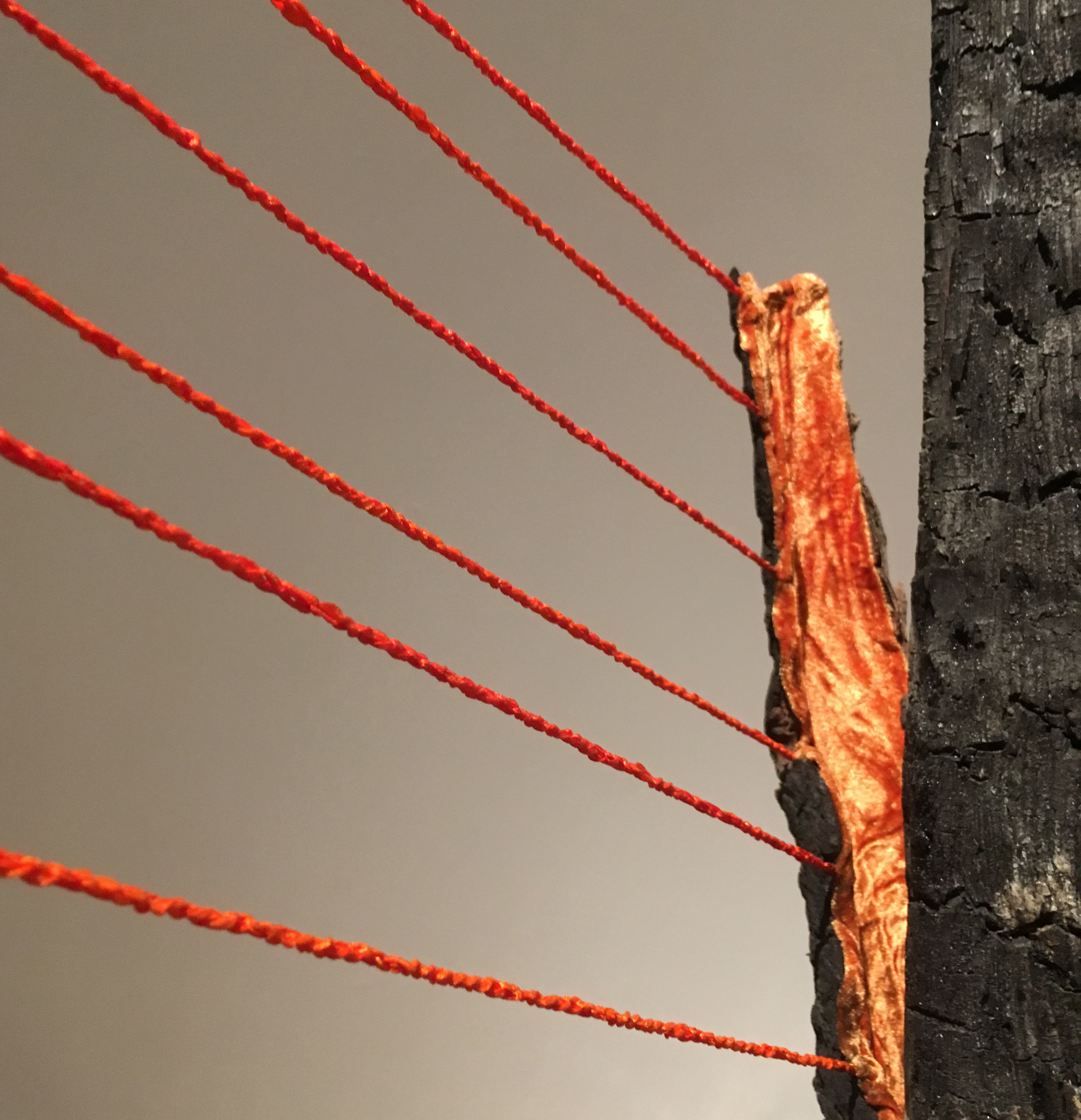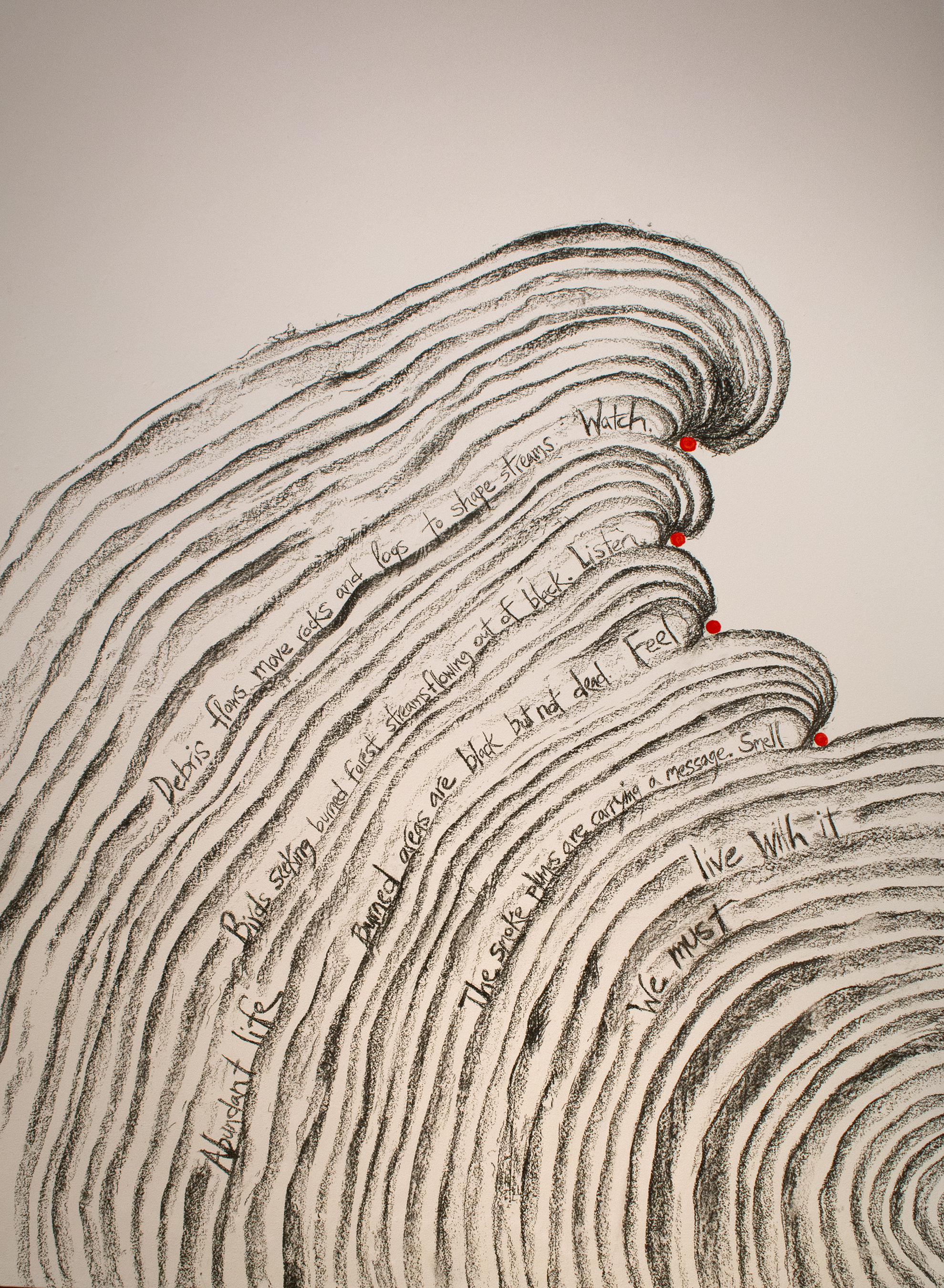 to find (in) words: spring


Art Museum of Eastern Idaho, Idaho Falls, Idaho
2018
Drawing featuring mended words from correspondance between Morgan & Isenbarger. Text also hand stitched in curtain fabric featured in original 2017
to find (in) words
installation.
field work & making poetic connections
"It's like
[arm extending left]
over here, gone.BUT over there
[arm extending right]
nothing."
Gatlinburg, TN Resident, Jan. 2017
Over There, Gone. Here, Nothing. (Gatlinburg). 25.5in x 15in x 1.75in
Created at one week
Pentaculum
Residency at Arrowmont School of Arts & Crafts in Gatlinburg, TN one month after the Great Smokey Mountain wildfires of 2016.